Specials
Rent a car with Top Drive, and receive amazing value! We have negotiated exclusive special deals with our partners.
Show the Happy Island Discount Card attached to your Top Drive key and receive 15% discount* at the following restaurants:
Moomba Beach - Aruba's #1 Beach Bar
MooMba Beach is one of Aruba's TOP on-the-beach bar and eateries, all days of the week. This open-air and fun-loving spot is located in Palm Beach, Aruba. Sunday nights are positively notorious as being go-to "MooMba Days" for their lively ambiance.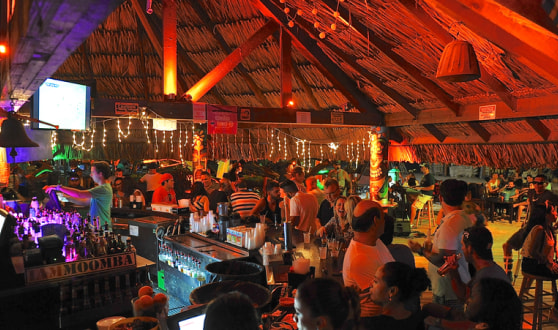 Sopranos Piano Bar - International entertainment
The Sopranos Piano Bar's name says it all! Famous for their LIVE solo pianist that brings the noise to make all of the restaurant-goers want to move and groove, this Aruba nightlife hotspot always welcomes guests with entertainment and promise for a good time.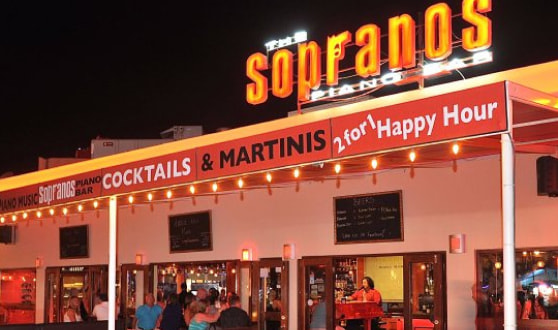 Fishes & More - Delicious Seafood
Fishes & More offers a romantic atmosphere paired with nightly LIVE entertainment and fresh dishes that are prepared made-to-order. This cozy restaurant also offers quite the distinguished Vegan menu.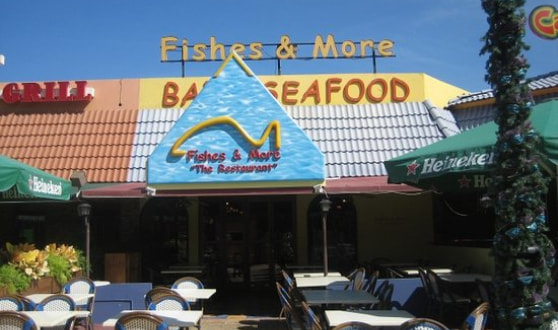 At Hadicurari you can treat your taste buds to freshly-caught seafood that is also gorgeously prepared. A true indulgence for both your eyes and your palate. Not to mention the option to dine on the beach where you can unwind and let your toes be embraced by Aruba's serene white sand.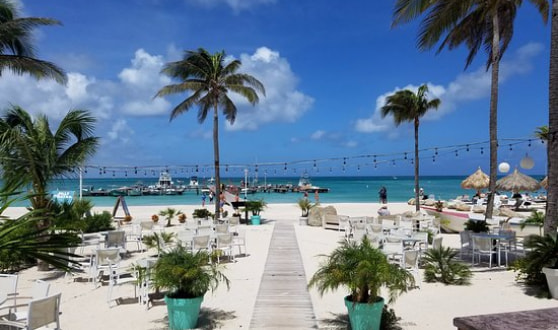 If mouthwatering steaks and finely-cut beefs are your thing, then make sure to visit Tango Argentine Grill for a delectable meal! Argentina meets Aruba at this sizzling restaurant that oozes with passion.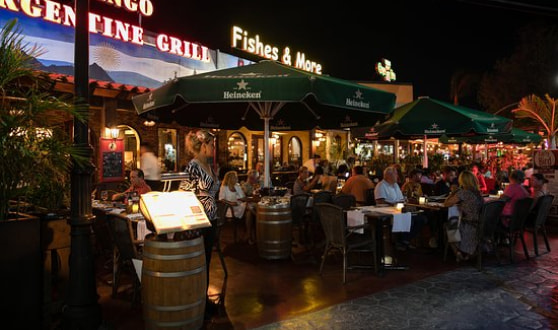 Salt & Pepper - Tapas Bar & Restaurant
Casual-dining, a quirky obsession with salt and pepper shakers, and yummy tapas. Salt & Pepper is the place to be for those of you who enjoy indulging in a variation of bites, cozy conversations and home-made sangria!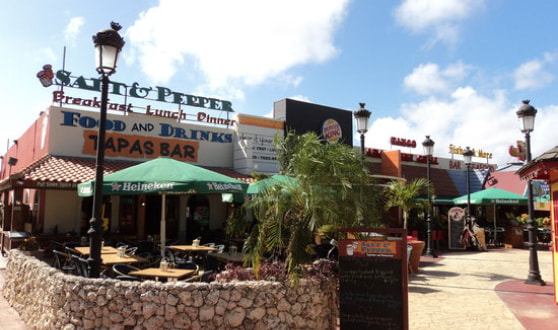 Nos Clubhuis - Sunset Bar & Restaurant
Looking to try some authentic Aruban food while you get to enjoy the relaxing ocean view of the Caribbean Sea? Visit Nos Clubhuis to experience life as a local. You might even get to see a fisherman drop off some fresh catches!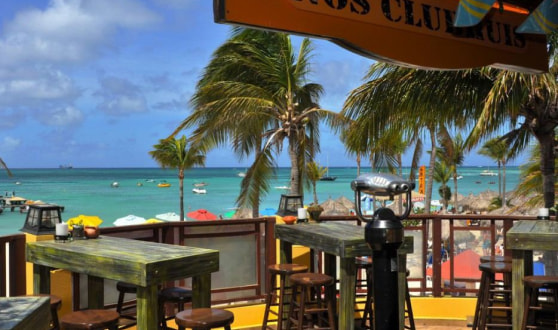 Que Pasa - Restaurant, Bar & Art Gallery
Qué Pasa? embraces international cuisine like no other restaurant on Aruba. Their deliciously diverse menu has influences from the Caribbean, Latin America, the Middle East, and Europe. Fusion-loving foodies this eccentric Oranjestad eatery is your place to be!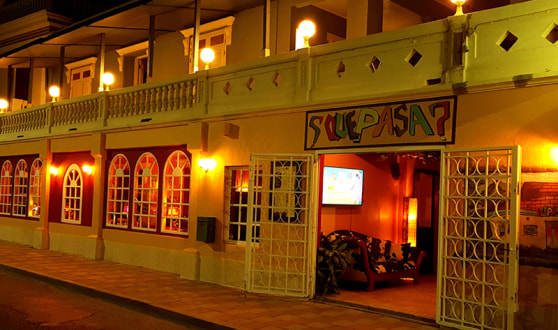 Cafe the Plaza - Dutch Cuisine
Located at Renaissance Marketplace, Café the Plaza offers casual dining with daily live music so that you can relax and indulge without a care in the world. This cozy café is the perfect place to catch up, just chill and enjoy the fact that you are on the One Happy Island.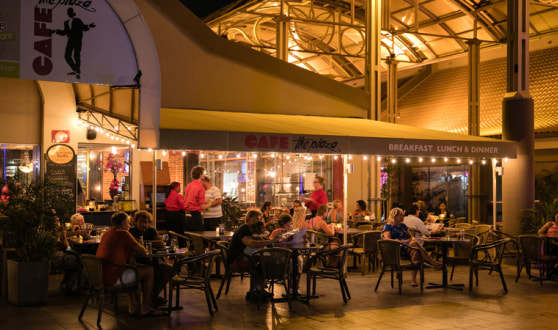 Classic Dutch-style pancakes that are made with authentic culinary methods and fresh ingredients, Willems Dutch Pancake promises for a genuinely delicious treat. If you're more of a MEGA BURGER type of foodie, then hooray for you, because this meaty double-decker is also one of their specialties.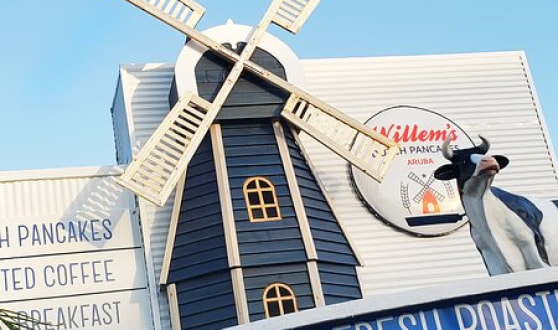 Nestled next to Aruba's airport, Surfside Beach Bar is a cozy beachside spot where you can unwind from a long day, refresh from your beach session, or catch up with old friends, at ease! A unique trait of this laidback eatery is the fact that you can see close-up views of airplanes arriving on our One Happy Island.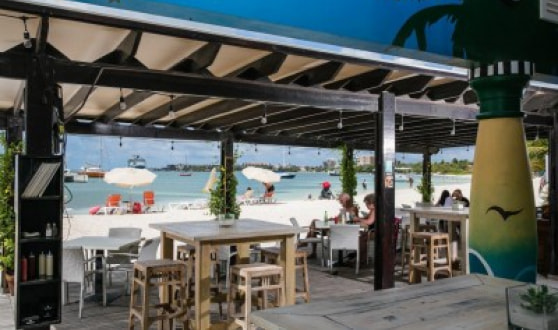 Apotek Speakeasy is a one-of-a-kind type of place that exudes fun, sophistication and mystery. Experience their self-proclaimed 'Remedy Cocktails' to help cure your stresses of the day, all the while enjoying a mini show while their mixologists prepare your concoction with much style.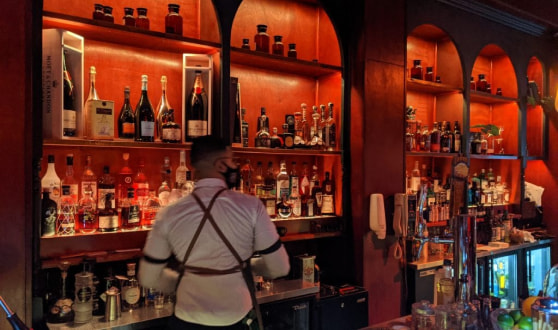 Hoya is one of downtown Oranjestad's TOP spots for cooling off with a specialty LUSHY cocktail or one of their signature mojitos. This open-air Aruba venue frequently hosts LIVE music acts and is a local-favorite spot for catching up with friends!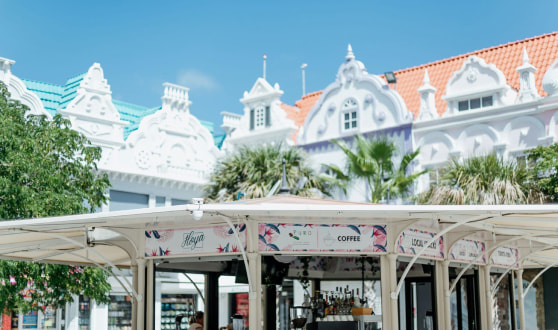 Mambo Jambo, Aruba's premier cocktail bar destination at the Arawak Garden in the heart of Palm Beach. This tropical hangout is a great place to have some drinks with friends.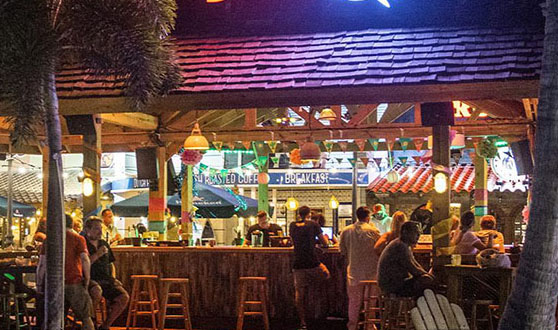 Bodyzone offers a safe and clean, air-conditioned gym and is only 5-10 minutes away from the high-rise hotel area. They have high-quality strength and cardio equipment and offer daypasses for if you feel like working out.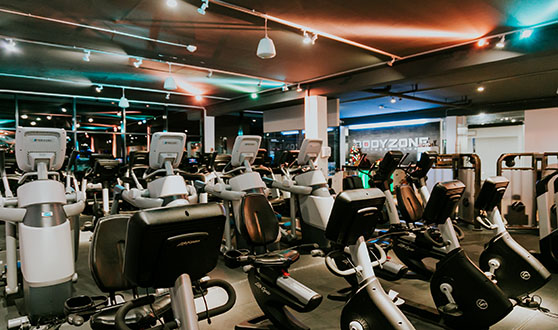 Please note: discount is not applicable with any other promo/campaign and subject to change without prior notice. If the Happy Island Discount Card is not attached to your Top Drive key please contact our office so we can bring you a new one.
---
Reasons to
Drive with us
Fast Online Booking
Free Pickup At Your Hotel/Airport
Free Top Drive Roadmap
Free Liability Insurance
Free Cancellation
Unlimited Mileage
24 Hour Road Service
No Hidden Fees
Great Service
CHECK OUT OUR CAR FLEET